Building
Gdynia's modernism in a new version
The six-storey building with its form, architectural expression and detail refers to the architectural tradition of modernism. The modular, repeatable facade consists of white, oval profiles. Their shape is a reference to the sails and ship architecture, present in Gdynia in the "Streamline" style of the 1930s.
Lobby
A space that encourages integration
The ground floor of the office building houses a modernly designed reception desk. A stylish lobby with informal and comfortable cooperation and meeting zones is undoubtedly a distinguishing feature. Comfy and cosy reception area within the ground floor encourages visitors to meet, cooperate and unwind.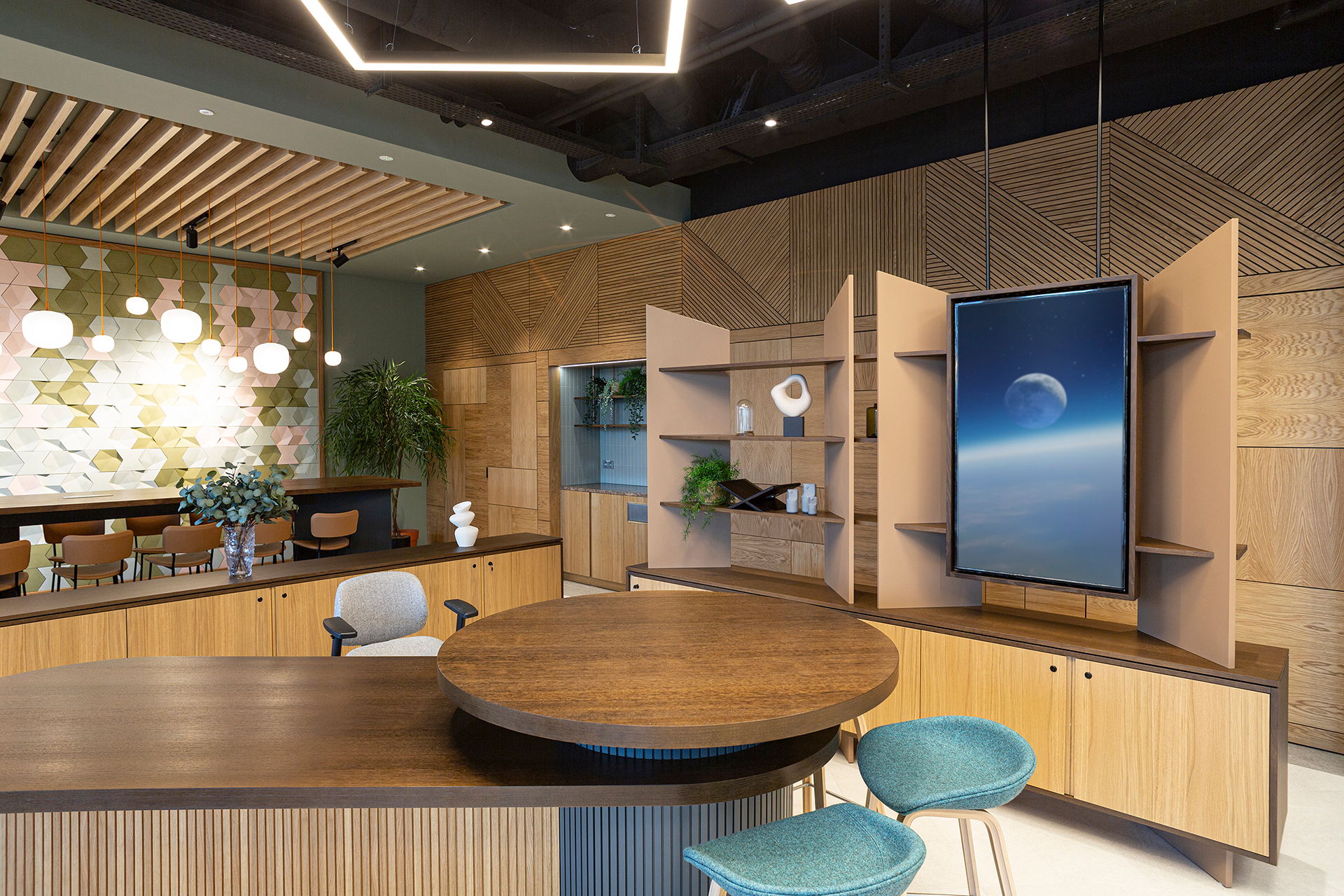 Common area
Minimalism and functionality
The building is distinguished by Scandinavian attention to detail and clean architecture, emphasizing maximum usability with the intended simplicity of the interior. Natural materials, warm colors and greenery create a unique atmosphere.